HALTE 0 SEPAQ ILES DE BOUCHERVILLE
Halte 0 Parc national des Îles-de-Boucherville - The Halte 0 is an interactive map created to help people discover the new trails installed on the island. The immersive wall reveals itself with the passage of visitors inside of the SEPAQ informations desk in order to let people access an interactive world presenting the park and its assets. The goal of the wall is to inform, intrigue and entertain while also raise awareness about the different environnemental issues of the park.
Ottomata worked with the different members of the creative team in order to deliver a long term working permanent solution. The interactivity and the quality of the content are made possible by a custom content management solution as well as the use of lidar sensors.
The technology blends itself with the architecture in order to create a living and evolving experience.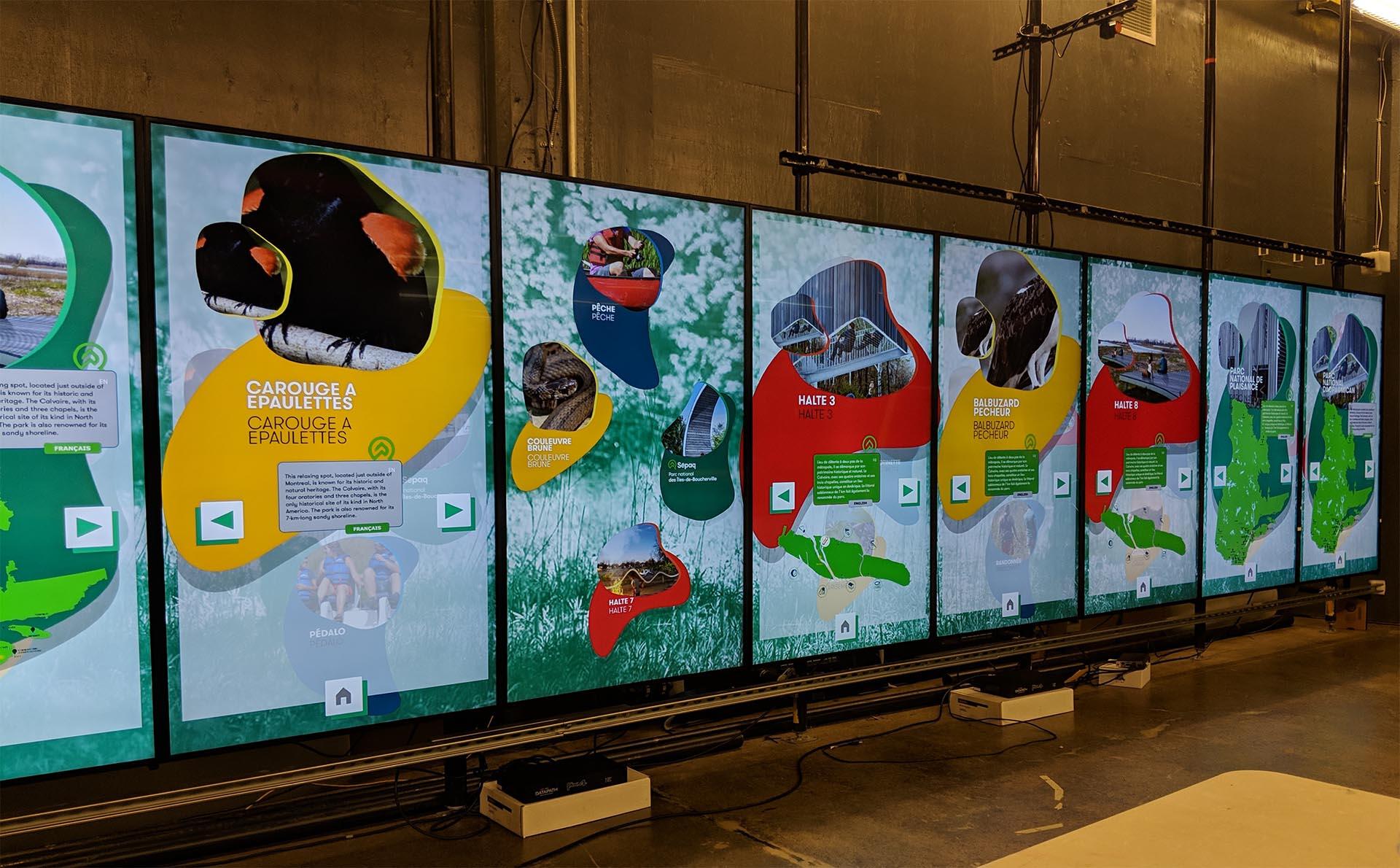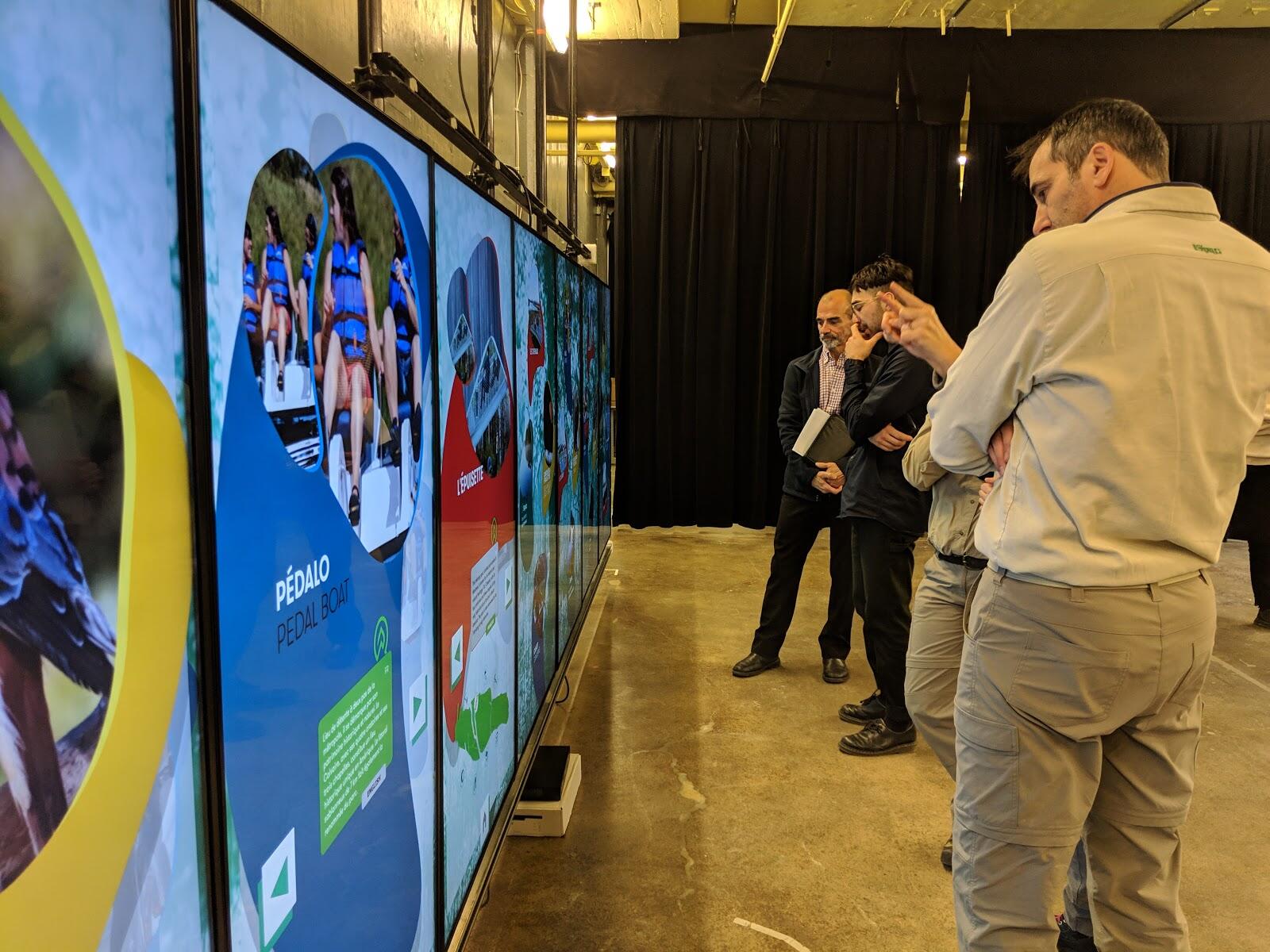 CLIENTS
TUX
Champagne Club Sandwich 
SEPAQ
ROLE
Interaction Concept
Creative Coding
Technology Integration
Technical Direction
TECHNOLOGIES
Lidar
TouchDesigner
Video Wall
Content Management System
CREDITS
TUX — Production
Champagne Club Sandwich —  Creative Direction
Ottomata — Interactive Direction
Ottomata — Creative Coding
Ottomata — Technical Direction