BOMBAY SAPPHIRE : FLAVOUR JOURNEY
BOMBAY SAPPHIRE : FLAVOUR JOURNEY is an experiential design journey that was conceived for the opening of Shibuya Cast in downtown Tokyo, Japan. The visitor, immersed in the universe of a jungle railway station, is invited to hop aboard the Bombay Sapphire Express and travel across the globe in order to discover the different ingredients that are part of the Bombay Sapphire gin recipe.
Ottomata deployed its technology know-how and its expertise in creative coding in order to deliver a highly interactive and immersive experience. The main challenge was to design a custom interface that would be intuitive enough while being precise enough to offer a fluid and high quality project for the audience.
The addition of infrared sensors in the space enabled us to create lively projections that reacted to the public's movements.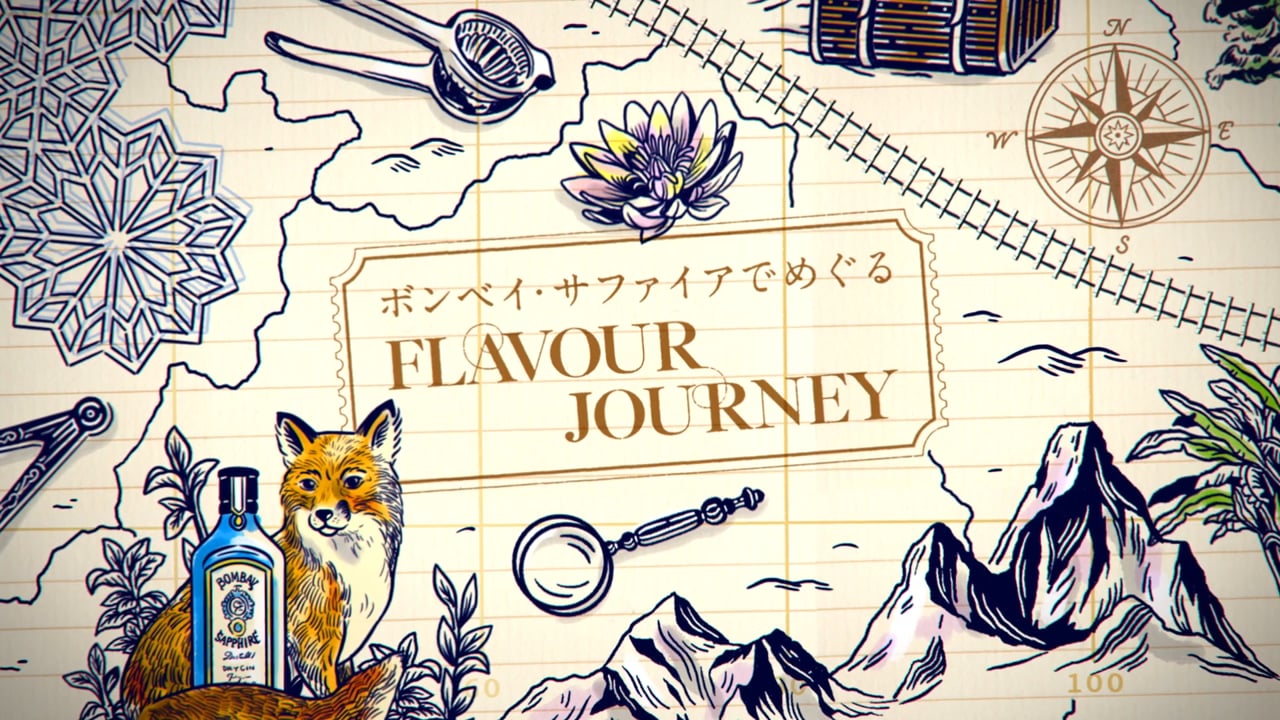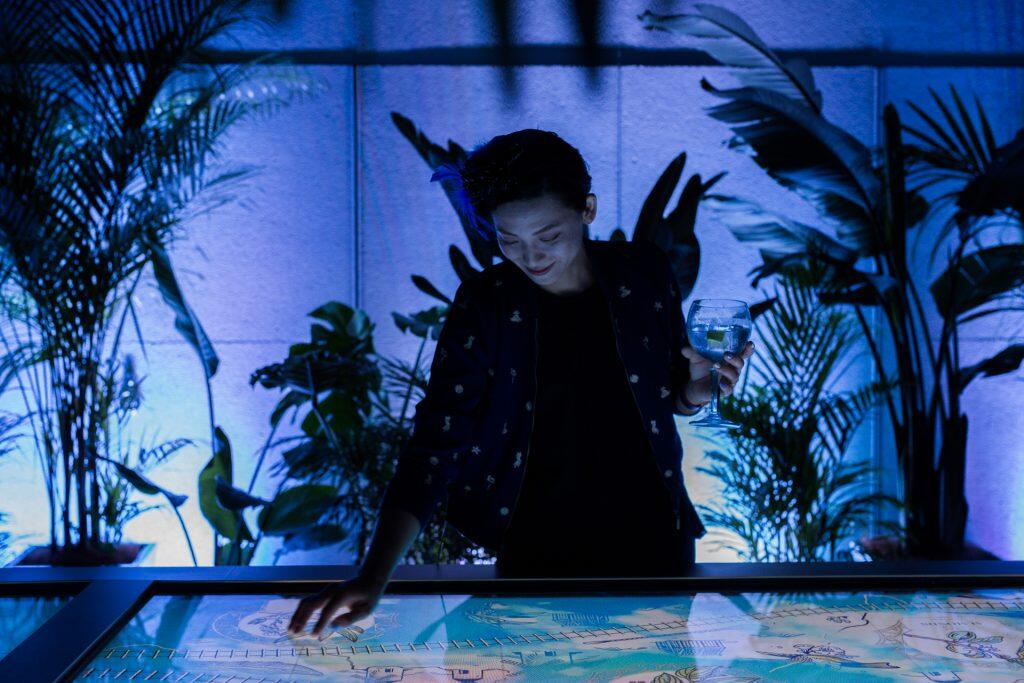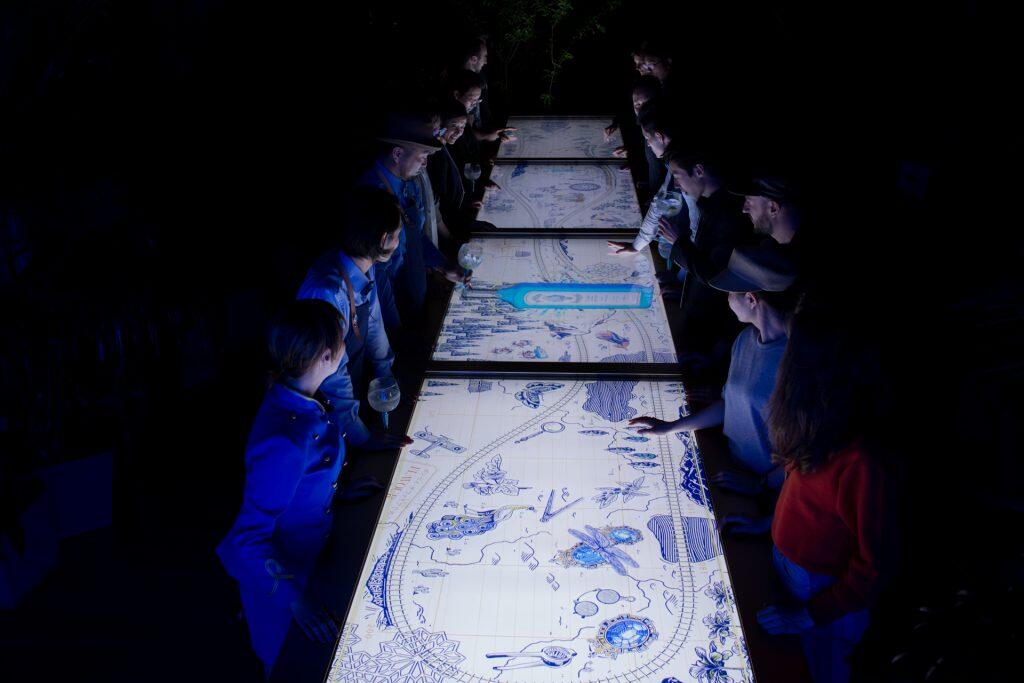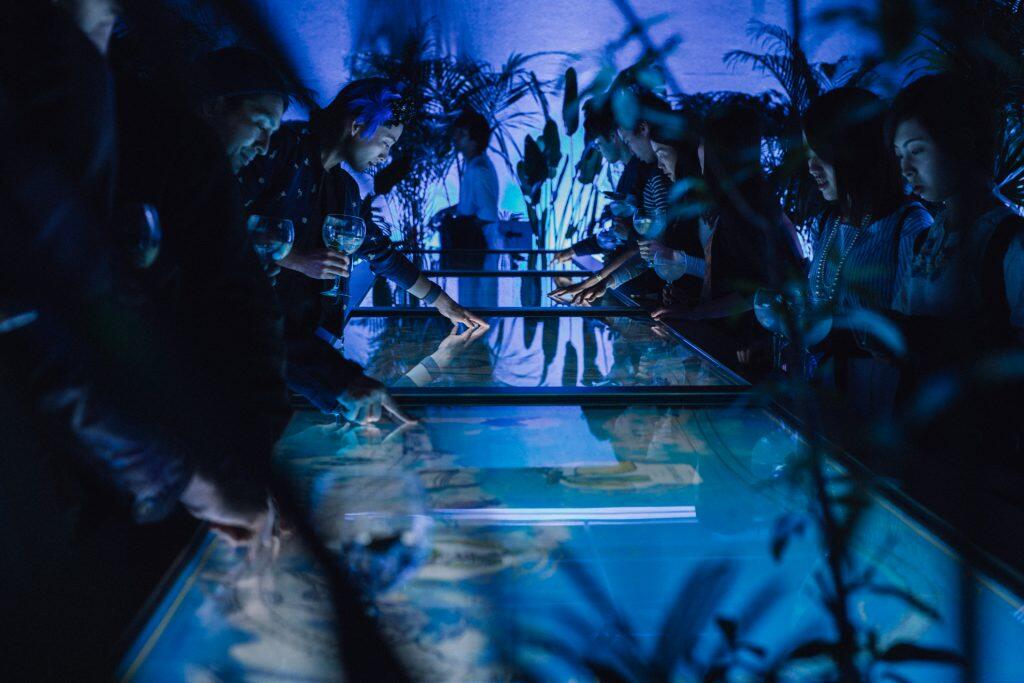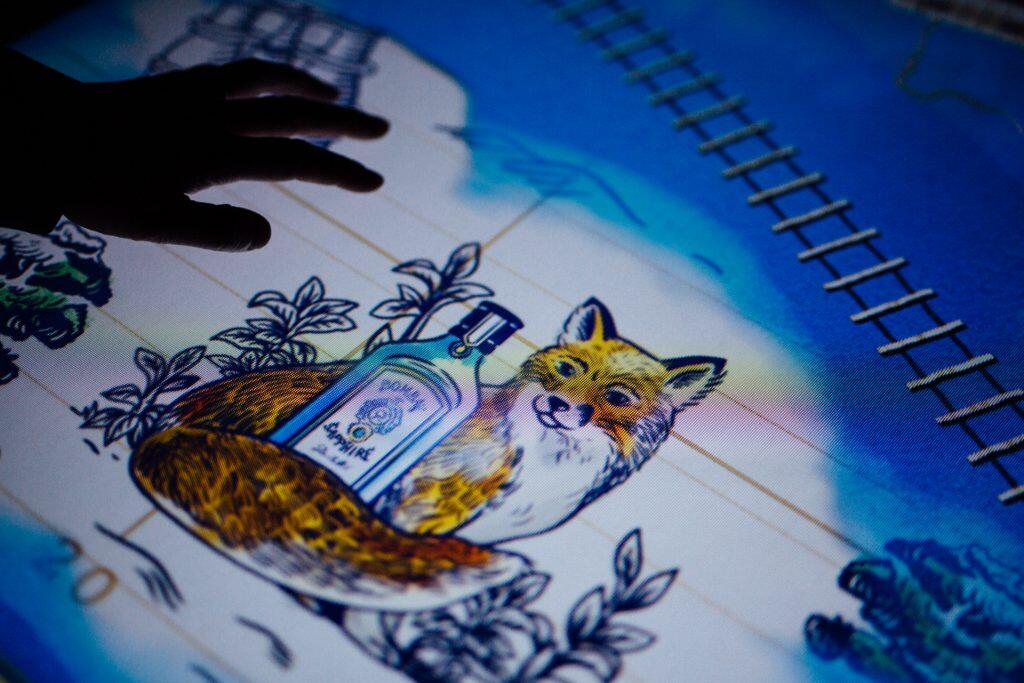 CLIENTS
Champagne Club Sandwich
Bombay Sapphire
BBDO Japan
Kirinzi
ROLE
Interaction Concept
Creative Coding
Technology Integration
Technical Direction
TECHNOLOGIES
PQLabs
Interactives Projections
Infrared Cameras
TouchDesigner
CREDITS
CHAMPAGNE CLUB SANDWICH — Production
Gabriel Poirier-Galarneau — Creative Director
Rémi Vincent — Director
Delphine Dussoubs — Artistic Direction
Jonathan Jeanson, Hugo Laliberté — Technical Direction
Camille Ouellet — Production Director
Delphine Dussoubs, Rémi Vincent — Motion design
Hugo Laliberté, Jonathan Jeanson — Creative Coding
Vincent Lagadrillière — Music and Sound Design
Thien Vu Dang, Yasuko Takodoro — Camera